How to ceramic coat your glass
Say Goodbye To Windshield Wipers
Posted on February 23, 2022 by Colby Stevens
Driving in rainy conditions can be quite the hassle, especially if your glass does not have any protection which can inhibit your vision when driving. Protecting your glass will virtually eliminate the need for windshield wipers due to the hydrophobic properties a ceramic coating grants the glass. When ceramic coated, water will fly right off the glass as you are driving, giving you a nice clear view in those gnarly rainy conditions. In this blog we will cover the simple steps and tips when ceramic coating your glass!
---
The Benefits of Ceramic Coating Glass  
---
Hydrophobic Properties

Self Cleaning Ability

Water Spot Resistance

Limits the use of Windshield Wipers
---
Everything You Need To Ceramic Coat Your Glass
---
If your glass has any contaminants or water spot etching you will need to polish your glass to remove them. You do not want to ceramic coat over any water spots and lock them in, you also do not want to have any contaminants interfering with the coating bonding to the glass. Glass Polish will get both jobs done, and prep the glass for coating.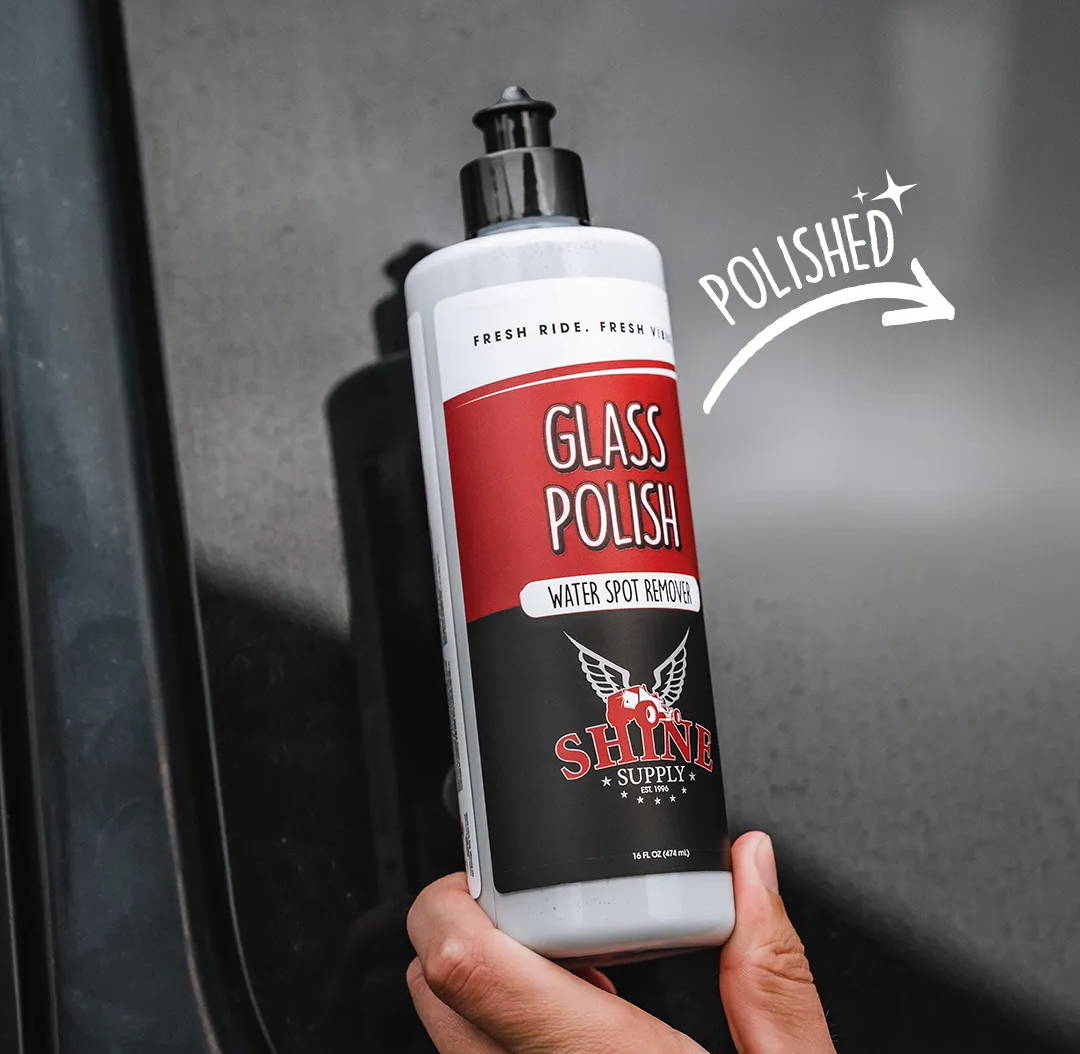 After polishing the glass you will need a product that will not only remove any oils or residue from the polish, but also leave the glass streak free prior to coating application. Sun Shine Glass Cleaner will prepare the glass for coating while leaving the glass streak free.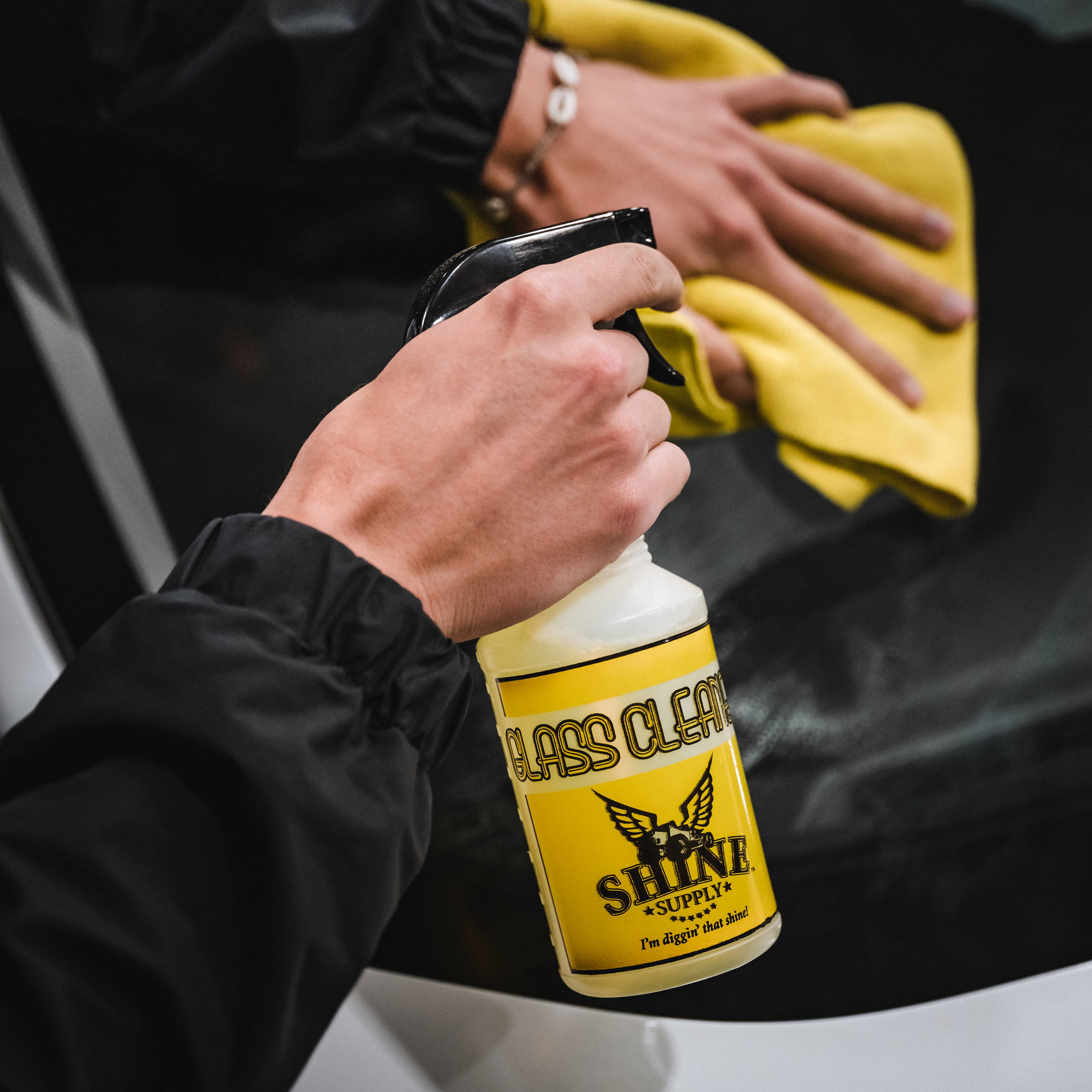 When choosing a ceramic coating you will want to choose a true ceramic coating that is designed strictly for glass. Shine Supply Glass Ceramic Coating is a true ceramic coating designed specifically to bond to glass surfaces. This coating cures instantly and is very user friendly to apply if you are a DIYer.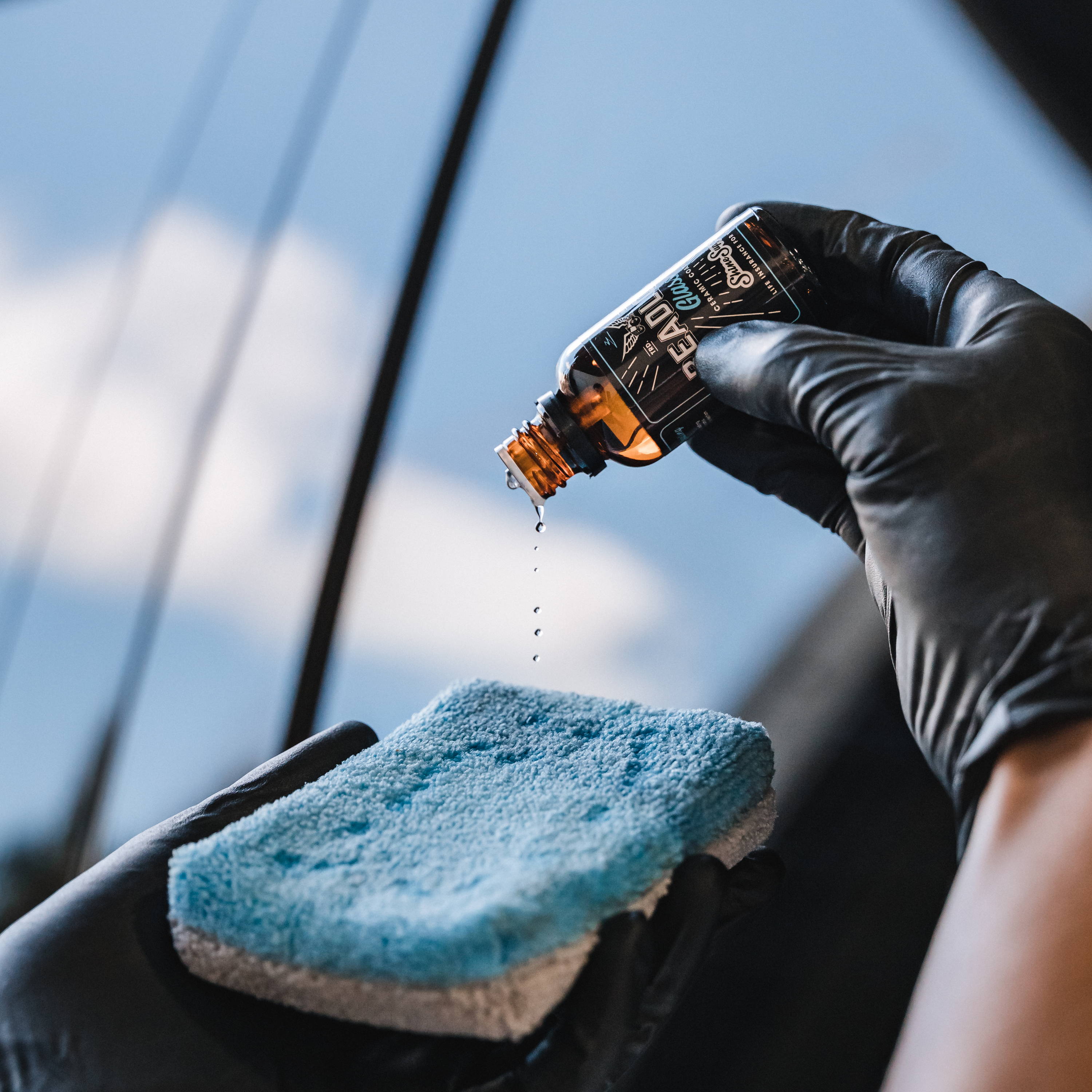 ---
How To Ceramic Coat Your Glass
---
Step 1: Inspect your glass for any water spot etching, run your hand across the glass and feel for any contaminants causing a rough feel.
Step 2: If you see any water spots or feel any contamination, use Glass Polish with a microfiber towel or applicator to polish the glass,
Step 3: After polishing, inspect and feel the glass to ensure the glass is free of any water spots and contaminants.
Step 4: Proceed to the next glass panel using steps 1-3.
Step 5: Use Glass Cleaner to wipe all of the glass surfaces to remove any oils or residue from the polish, and get the glass streak free.
Step 6: Apply a genourous amount of Glass Coating to your applicator pad intially, apply the coating to the glass with nice even passes.
Step 7: After 45-60 seconds, use two microfiber towels to level the coating.  
Step 8: Inspect the glass for any high spots that you may have missed during the leveling process.  
Step9: Proceed to the next glass panel using steps 6-8.
Step 10: Enjoy your ceramic coated glass!
---
How to Ceramic Coat Glass YouTube Video
---
---
---
If you have any further questions regarding how to ceramic coat your glass, or any questions regarding our Shine Supply products, please email us at products@shinesupply.com!
---
---